If chosen correctly, the sofa will not look like an elephant in the living room and will not get lost in the spacious room, merging with the walls and floor. When to stop on a bright red or lemon yellow sofa, and when on a discreet gray or beige? Should it be placed in the far corner of the room or in the middle of the living room? Look for tall carved legs and flower upholstery, or buy a low leather sofa with a mini-bar?
6 MAIN RULES OF CHOICE: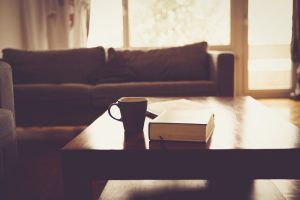 Imagine a kitchen without a fridge and stove, a bathroom without a toilet, and a bathroom without a shower and bathtub. Also ridiculous and orphaned would look like a living room without a sofa. Since the appearance of this piece of furniture, it has received the title of a symbol of the living room and since then has occupied an honorable central place in almost every home. The shapes, materials and textures change. The goal remains.
These 6 tips will help you make the right choice:
Determine why you need a sofa? You can only sit on it, or use it as a bed or storage space;
Decide on the size of the sofa? Take the exact measurements of where it will stand to find a model of suitable size;
Don't forget that choosing this piece of furniture is better with a tape measure. In the large sales area, even a huge sofa will seem neat and tiny;
The color of the sofa depends primarily on the interior of the room. It can be a contrasting accent spot, or harmoniously combined with shades of walls, ceiling and floor, and can visually reduce or increase the space;
The form is chosen based on the general style of the interior of the room. For classic styles – we choose the appropriate models, wide, luxurious, with many details. For modern and minimalistic – as simple and concise as possible;
Material and texture depend on a number of factors, including the presence of small children, pets, location of the sofa, its purpose and intensity of use.
Of course, in some cases these rules can be neglected, fully trusting in your taste or flair. If you work with a designer, then it is worth listening to the opinion of a specialist.
TYPES AND TYPES OF SOFAS:
As we said above, when choosing the shape of the sofa should be guided by the general style of your interior. In this case, the most popular are the following models, on the basis of which all sorts of interpretations are created:
Chesterfield – solid, leather, classic;
Cabriole – with curved legs and smooth lines;
Lawson, with pillows under the back and rounded armrests;
Tuxedo, with armrests and backrests that form a single whole;
English sofa – country style, with soft cushions and low armrests;
Bridgewater, with a smoothly curved backrest;
Modular structures-transformers that roll out into individual poufs and easily change shape.
And many others.
Today furniture manufacture offers the most various models which are universal and suitable for any interior. Thus strict frameworks and definitions for such sofas do not exist.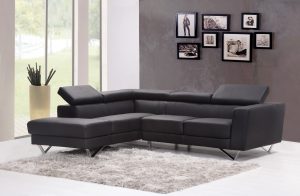 Very interesting look models with additional functions. Built-in bar, subwoofer, regular or programmable advertiser – they will add comfort to your life.
If the sofa is used not only for daytime activities, but also as a bed, then when choosing a sofa is worth paying attention to the mechanism of transformation:
The book;
E-book;
Click-Kluck;
accordion;
Dolphin;
Rolling out;
Puma;
Pantograph;
Rollerboard;
Lit;
Conrad.
Extra storage space for sleeping accessories will be a nice and useful bonus.
SIZE AND CHOICE OF ACCOMMODATION:
There are no clear rules as to what size a sofa should be. The main criterion is absolute harmony. A sofa that is too big, with blown shapes, will take up all the space in the small living room and will dominate the interior, looking inappropriate and ridiculous. A small unsightly sofa in a large room will be lost, spoiling the whole perception of the interior. In this case, you can install U-shaped or paired sofas, and complement them with an ensemble of chairs.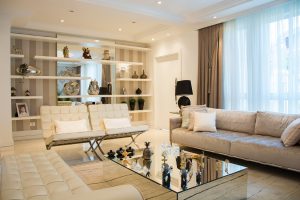 The size of the sofa can change the visual perception of the room. The shape of the room will also depend on where to put this piece of furniture. Square living rooms allow you to place the sofa almost anywhere: in the center, against the wall, in the corner. In rectangular extended rooms it can be used as a zoning element, dividing the room into two functional zones, such as the kitchen and living room.
For asymmetrical living rooms, rooms with a semicircular wall, columns or panoramic glazing, sofas with soft contours, without sharp corners or arbitrary shapes are ideal. They look very original and modern, may well claim to the accent element in the interior.
COLOR AND MATERIAL:
The competent combination of these two parameters depends on both the general perception of the sofa in the living room interior and its service life! For example, many people are attracted by light sofas – white, milk, beige, but because of the impractical color, few dare to buy such a sofa. Meanwhile, it is even easier to take care of a light removable cover than a cover of any bright shade.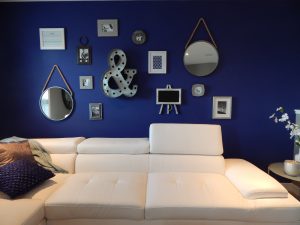 If practicality for you in second place, then you can choose what you like. Colour depends primarily on the colour range of the room. In small living rooms look good sofas with light upholstery – white, beige, pearl, pearl. In monochrome interiors – those that are selected in color, taking into account the selected shades. Bright accent or too dark sofas should be left for spacious living rooms – although exceptions are possible.
As for the material, it should be said that the leather, velvet, microwelure and suede look spectacular, but require regular careful care. Canvas, flock, jacquard and tapestry are less whimsical and therefore more common in everyday interiors.
More ideas on colours, shapes and placement of sofas can be found in our portfolio, for example in the living room design section.
Are you dreaming of a harmonious interior, where each thing is in its place? Do you find it difficult to choose not only a sofa, but also other interior items? Are you confused with the layout and do not know how to place everything to be comfortable and beautiful? Do you doubt the color scheme or are you confused in styles? Please contact us! We will find the best solution together! A professional approach is guaranteed!